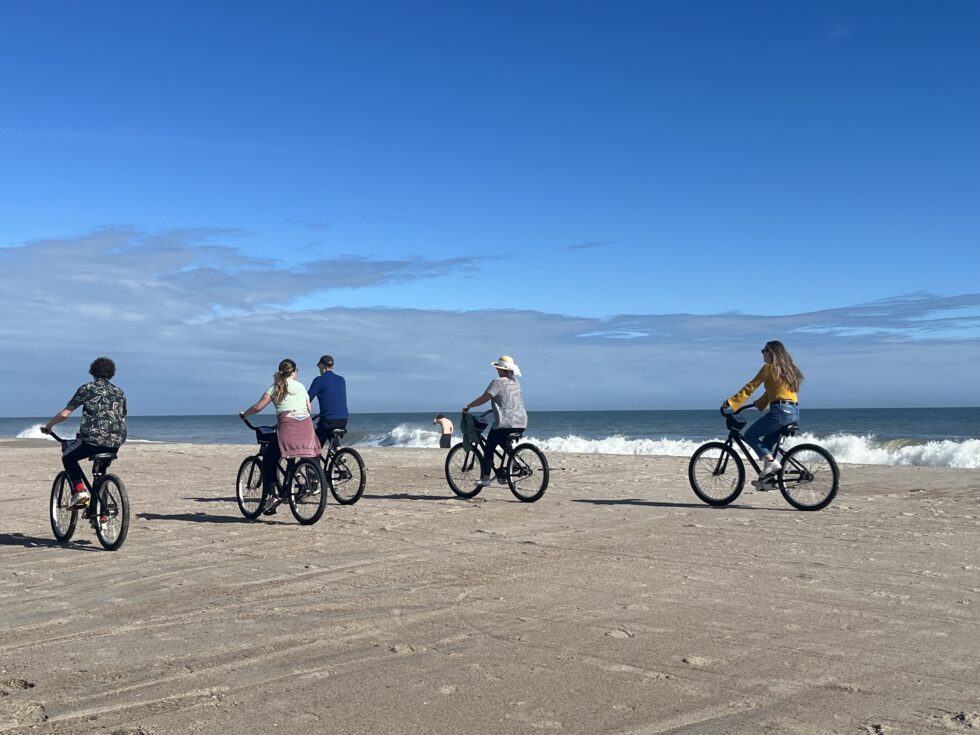 Bike Rentals - Amelia Island, Florida
Whether you are alone, a couple, a family or a group we have a bike to help you explore beautiful Amelia Island. We have 20", 24", and 26" bikes to fit riders of almost any size and bikes with child seats, tag-a-longs and trailers for those too young to pedal themselves.
All of our bikes come with helmets, locks and storage bags included in the price of the rental. All of our bikes are properly maintained, cleaned and sanitized after each rental.
We are conveniently located right across the street from beautiful Seaside Park at the Sadler Road and South Fletcher roundabout. We are close to several beautiful places to ride, including Egan's Creek Greenway Nature Trail, Historic downtown Fernandina Beach, Fort Clinch and the Amelia River to Sea Trail.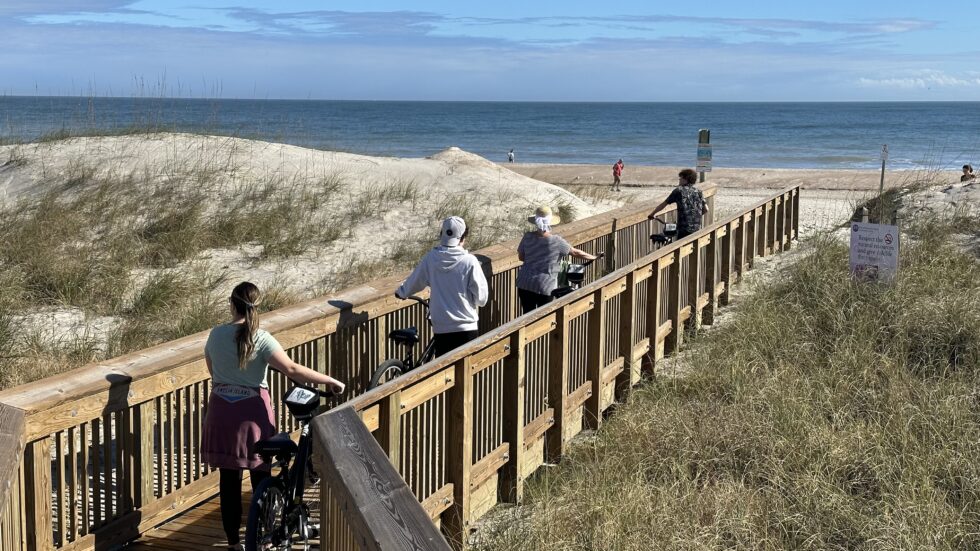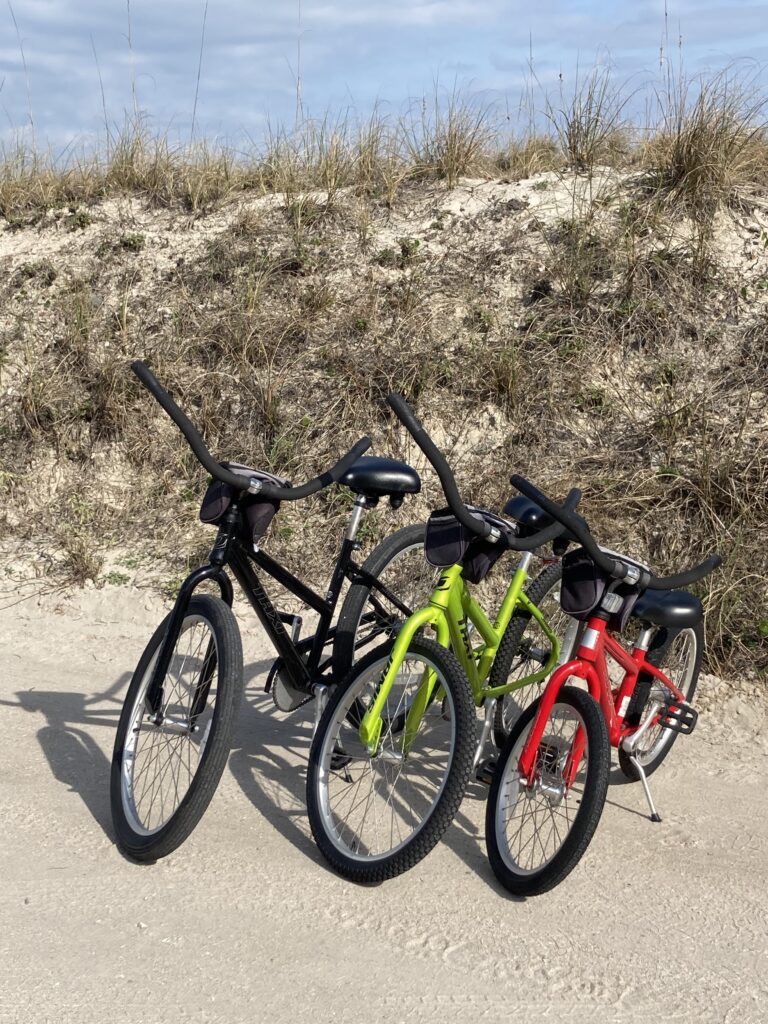 Bikes 20", 24" and 26" Cruisers
BICYCLES:
0 TO 4 HOURS $15
24 HOURS $25
3 DAYS $60
WEEKLY $90
Credit Card Required for ALL rentals
BICYCLE w/CHILD SEAT:
0 TO 4 HOURS $20
24 HOURS $30
3 DAYS $75
WEEKLY $120
BICYCLE w/TRAILER or TAG-A-LONG:
0 TO 4 HOURS $20
24 HOURS $30
3 DAYS $75
WEEKLY $120
Credit Card Required for ALL rentals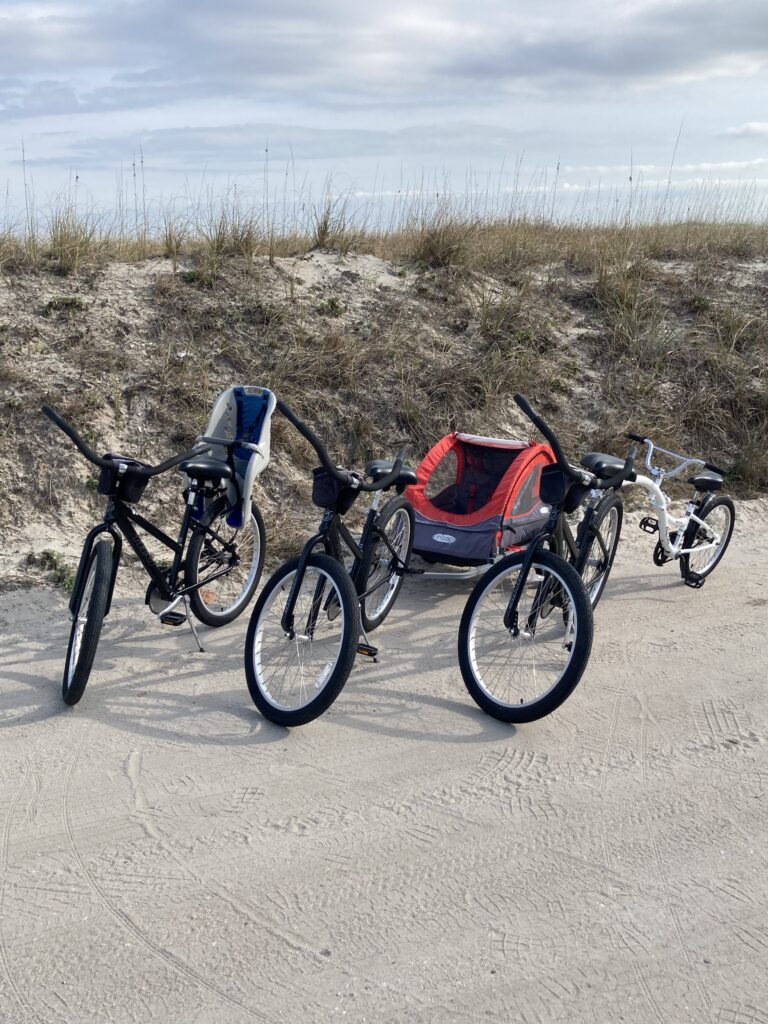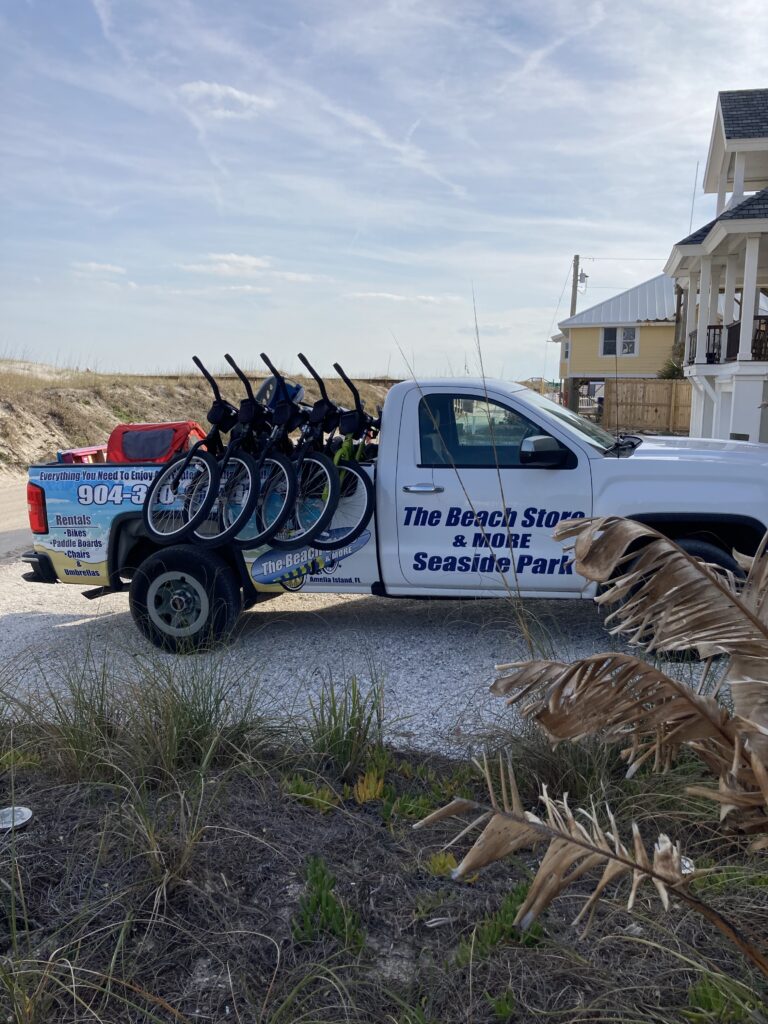 We offer Free Delivery on the Island for 3-Day and Weekly Rentals. To make a Reservation Please Call or Click Below
Have a question? call us at